BOLOGNA
Bologna is a unique city, steeped in history but also a center of culture and technology.
Ancient porticoed buildings and outdoor cafes and nightclubs stand side by side, in one of the most vibrant cities in the world. Bologna is a city of more than 400,000, and is an architectural and cultural gem. It is also home of the oldest University in Italy (and Europe) with 40,000 students.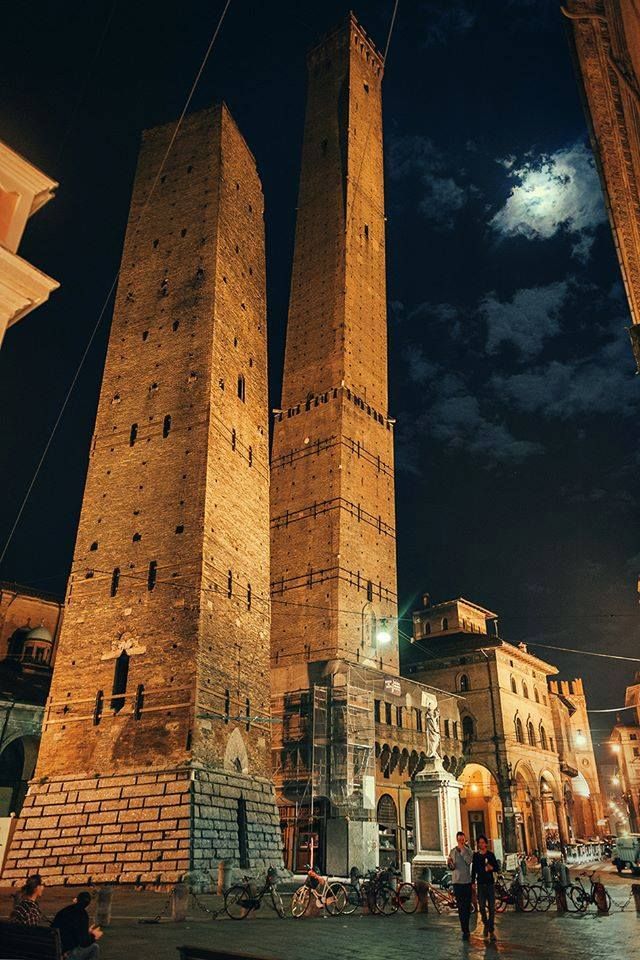 Young people from all over Europe come to Bologna in order to attend the oldest university in the world. This lends to a "college town" atmosphere, of academics, intellectualism, creativity, and social life. The city is extremely lively, with an active non-stop night life. Because of the University, which makes up one-fifth of the city's population of 500,000, and an enlightened local government, there's always something happening - be it theatre, music, the city's strong summer festival, or just the café and bar scene, which is among northern Italy's most thriving.
Bologna is capital of the Emilia Romagna region, which holds a wide range of attractions, activities, and points of interest, some of which will surprise you.
Bologna is located between Tuscany and Veneto regions. From Bologna, Florence is 50 miles and Venice is 95 miles. Also, within an hour is the 50 mile stretch of beaches on Italy's east coast, between Ravenna and Rimini, known as the "Adriatic Riviera".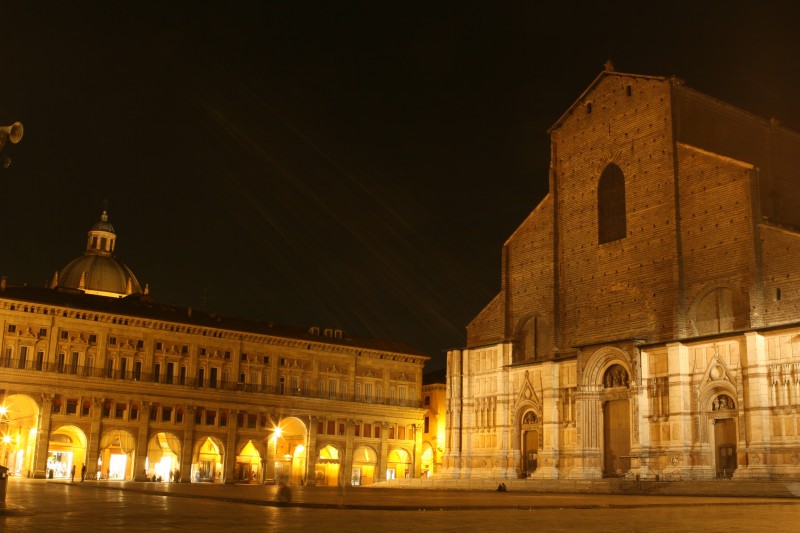 Bologna is often seen as Europe's cultural capital. The city's location holds a strategic position in Italy's road and rail network, and its prestigious University is world-famous.
It is an ancient city with a widely respected artistic heritage, and host to a variety of cultural initiatives on an international scale. It is known for its strong identity, its inter-cultural exchange programs, its towers, its gateways, its magnificent palaces and for the joie de vivre of its population.
After Venice, the city is one of the best looking in the country. The city center is medieval in plan, featuring red brick, tiled roofs, and balconies radiating out from the great central square of Piazza Maggiore. Above all you'll notice the city's famous porticoes, ochre-colored, vaulted colonnades lining every street into the city centre that make a vivid first impression.
Bologna is an important center for business and congresses; it has an extremely well-equipped exhibition district and a Palace of Culture which can hold up to a thousand visitors. This enables the city to benefit from an impressive cultural tourism industry linked to business, exhibitions, conferences, and major trade shows.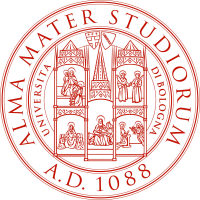 As a University community, much like Berkeley or Cambridge, Bologna is also famous for it's progressive politics. "Red Bologna" became the Italian Left's stronghold and spiritual home, having evolved out of the resistance movement to German occupation during World War II.
Bologna is well known for its food, and is considered the culinary capital of Italy.
Eating and drinking are mainstays of Bolognese social life. Eating especially is important, the result of a rich culinary tradition, and the emphasis on food here can be taken to extremes. People travel a long way to eat at the top restaurants, which are said to be the best in Italy, and even the simplest restaurants and the many osterie often serve dishes of a very high standard. Local specialties include handmade lasagne, tagliatelle and tortellini (small, shaped pasta with a stuffing of ham, sausage, chopped chicken, pork and veal, eggs, nutmeg and parmesan). These gastronomic delights are a great source of pride to residents of Bologna, to the extent that elaborate stories have evolved to explain their origin: The first tortellini are said to have been made by a Bolognese innkeeper trying to re-create the beauty of Venus's navel.